The Iron Will Raw Difference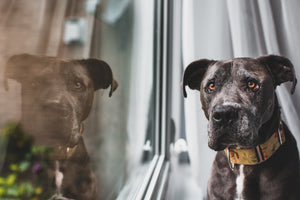 When you feed your dog or cat Iron Will Raw, it's easy to know exactly what's in your pet's bowl! Our raw pet food does not contain fillers, preservatives, or additives. It's only made with the good stuff, like meat, bone, organs, and superfoods. Iron Will Raw menu items are proudly made in Ontario, Canada with responsibly sourced ingredients. We pride ourselves in using local suppliers as much as possible, and only feature high-grade, "human consumption" cuts of meat in our raw pet food. With the exception of green tripe and spleen (which are not human consumption products) none of our cuts of meat are marked as "pet food" from the facilities we purchase from.
When it comes to producing the safest raw pet food possible, sourcing the right ingredients is just the beginning. Maintaining proper food safety standards is critical throughout the entire process. Iron Will Raw pet food is made in a dedicated food processing facility which was initially designed to produce human-grade food and meet Canadian Food Inspection Agency standards. Our state-of-the-art facility allows us to maintain strict temperature controls, helps prevent cross-contamination and allows us to fully optimize our food safety programs.
Our high-end grinding equipment ensures product integrity and minimal temperature rise throughout the grinding and mixing stages. Our product goes through a triple grind process, finishing at a 5mm grind. This 5mm grind ensures our raw pet food is fine enough for small dogs and cats to safely consume. After being portioned, our menu items enter our freezer at a low temperature. The temperature is quickly drawn down to freezing which locks in freshness, nutrition, and a taste your pet will love!
At Iron Will Raw, we're committed to providing pet owners with safe, quality-assured raw food for their furry friends. That's why we voluntarily maintain our HACCP (Hazard Analysis Critical Control Points) Certification. To achieve HACCP Certification, a manufacturer must operate at the highest standards in quality, food safety, traceability and accountability. We're proud to be the first raw pet food manufacturer in Eastern Canada and third in the country to receive this internationally recognized certification. From internal checklists to third-party audits, our products and procedures are constantly monitored and assessed for quality and safety.
Our species-corrrect menu items are available in two varieties: Original Dinners and Basic Meals. Iron Will Raw Original Dinners are formulated with superfoods (like green tripe, kale, and spinach) and are ideal for dogs of all sizes. Looking for a single protein option? We've got that, too! Our Basic Meals are made with single protein meats, bones, and organs – that's it! Our Basic Meals are a great option for cats as well as pet parents who wish to add their own fruits, veggies, or supplements to their pets' meals. They are also a fantastic alternative for dogs that need a single protein diet due to food sensitivities or other restrictions. Our Original Dinners and Basic Meals are available in a wide variety of protein options for your pet to enjoy!
We know how much you care about your pet's wellbeing and feeding them a raw pet diet is the natural choice for your dog or cat! If you have any questions about feeding your pet Iron Will Raw or transitioning your pet to a raw food diet, our Blog is full of helpful articles! You can also reach out to our experts on Facebook and Instagram.
Ready to serve your pet Raw Love In Every Bowl™? Discover the Iron Will Raw difference today!
Explore our selection of Iron Will Raw menu items and protein options.